Live Auction Help
For those new to live bidding, here are two videos that demonstrate the process.
To bid live please once to register .
Please click on the videos to start them.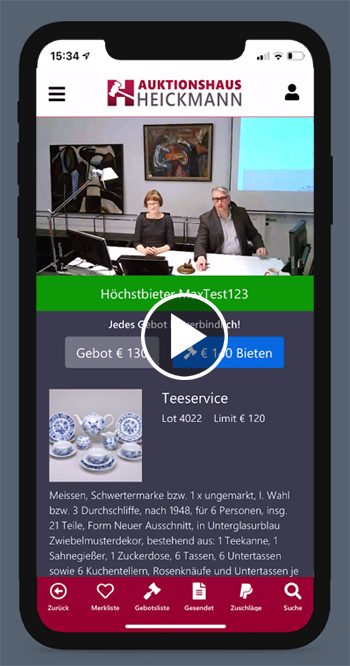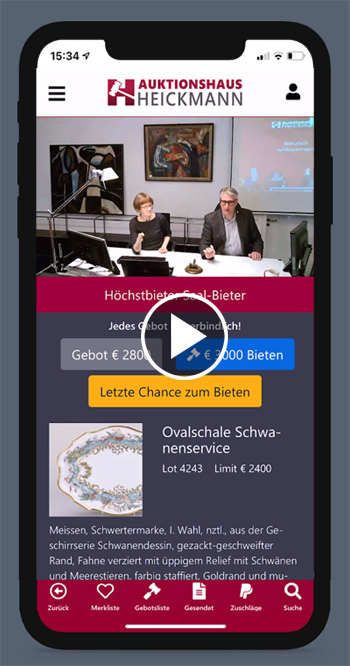 Please note: The bidders' names are not displayed in plain text in the live auction. This is only here in the video for better understanding.